Search found 9 matches
Search found 9 matches • Page 1 of 1
by DFM

Mon Nov 12, 2007 1:33 pm
Forum: HELP!
Topic: Realistic MG-1 slide pots?
Replies: 6
Views: 1002
I bought a complete new set of sliders for my Rogue from chipforbrains on eBay about a year ago. The price was smth like 30-40 bucks for a whole set.
by DFM

Thu Nov 08, 2007 3:44 pm
Forum: HELP!
Topic: Korg Prophecy OS Upgrade
Replies: 8
Views: 4659
I'm looking for OS #20 images or pre-programmed EPROMs for my Korg Prophecy. There're ROMs in my instrument now, but I've sourced the recommended EPROMs on eBay, so the only question is getting them filled with proper code. It seems that Korg UK still does this upgrades ( http://www.korguksupport.co...
by DFM

Wed Nov 07, 2007 8:39 pm
Forum: General Synthesizers
Topic: Calling all circuit benders!
Replies: 44
Views: 5478
My first and yet only circuit bent job: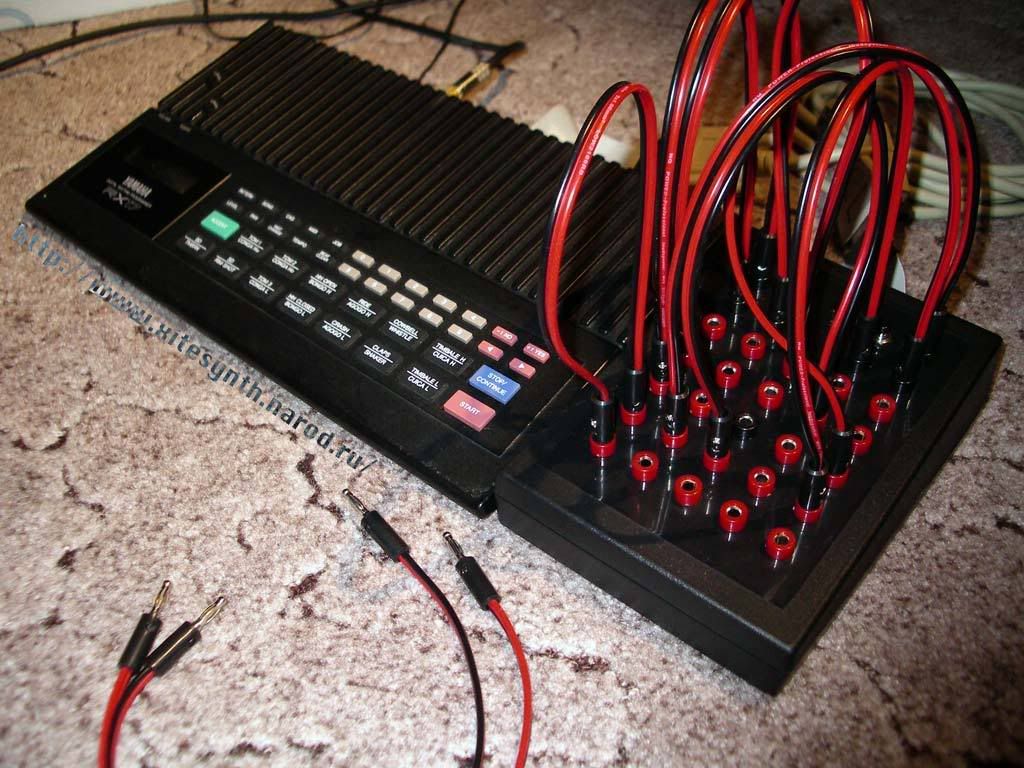 That was pretty fun till some guy came and urged me to sell it to him for $350
by DFM

Tue Oct 23, 2007 8:34 am
Forum: General Synthesizers
Replies: 40
Views: 4954
Virus uses the same Fatar keyboard as Kawai K5000, Novation Supernova2, Roland A70, E-MU E4K and Quasimidi Raven.
I also like Yamaha keys can be found on various synths from DX5 to Motif. As I know, the same (Yamaha!) keyboard is used in Korg's workstations from M1 to Triton.
by DFM

Mon May 21, 2007 9:48 am
Forum: Sound Production
Replies: 11
Views: 5181
zielvis wrote:I'm thinking of something like having a metronome which is MIDI compatible.
Roland MC-50mkII is a very affordable answer to that. MIDI-sequencer with dedicated audio click out and MIDI clock output for syncing other gear.
by DFM

Thu Oct 19, 2006 12:19 am
Forum: HELP!
Replies: 1
Views: 1189
So, the story is... I used to control my setup from Roland A33 master keyboard. I was quite satisfied with its controller functions, but wish the keyboard action was better. Yesterday I bought a new Studiologic VMK-176plus. It has a fantastic hammer-action keyboard. I've never played anything (76key...
Search found 9 matches • Page 1 of 1