Hello,
we are proud to announce that the final design of our new product has been finished.
Ampethron is a synthesizer designed mainly for live acts, producers and DJs who would like to enrich their live shows and make them more interactive with party crowds thanks to unique control. Of course, Ampethron synth can be perfectly used in studio work – thanks to new types of synthesis you can add innovative, unique sounds to your music production.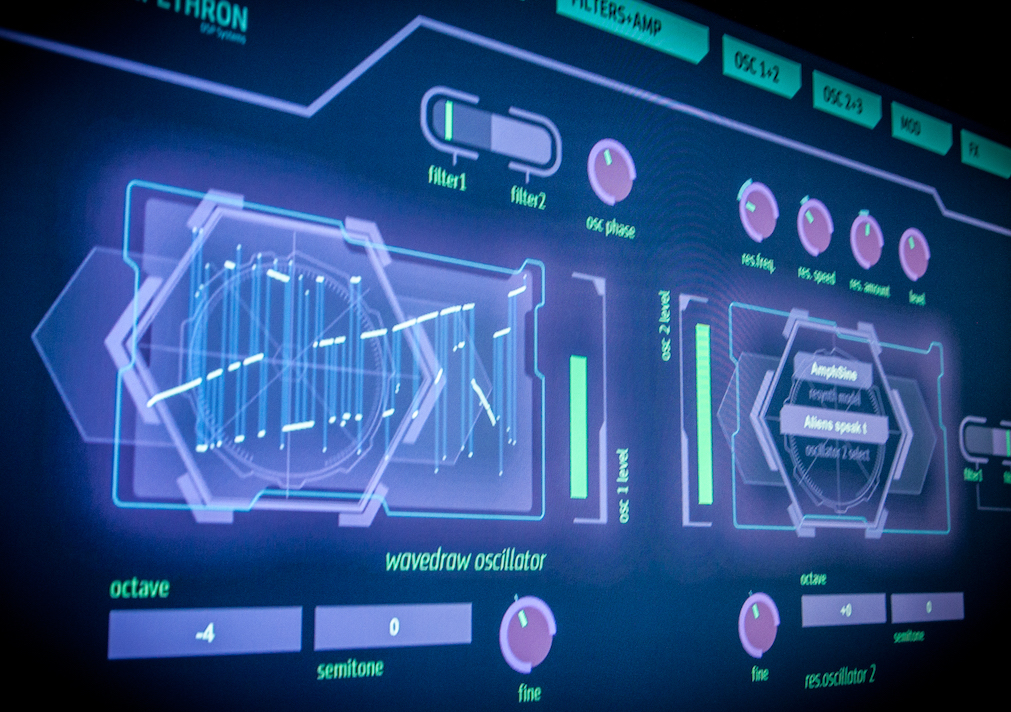 For now, we can share only limited info from our prototype:
New concept of synthesizer, new style of controlling and playing sounds.
Very different, unique unit for Live-acts and Djs (also for studio production).
Many algorithms (types of synthesizers and instruments) in one DSP hardware device.
New types of synthesis/re-synthesis.
2 parallel/serial filters (14 types of filters including unique ones).
4 oscillators (real-time wavedrawing oscillator with touchscreen, wavetable, virtual analog, re-oscillator).
Touchscreen control + hardware unique control for live-acts or DJing.
Draw your own waveforms in realtime with touchscreen (LFO and Oscillator waveforms).
Multiple external connection possibilities.
We will start with early-bird sales with significant discount from normal retail price.
Don't miss it and please follow us for the latest news and info about the product launch.
Thank you for reading!