I picked up a roland e-12 and a thrift store today.
I was not able to find any info on the net about it.
here is some pics of it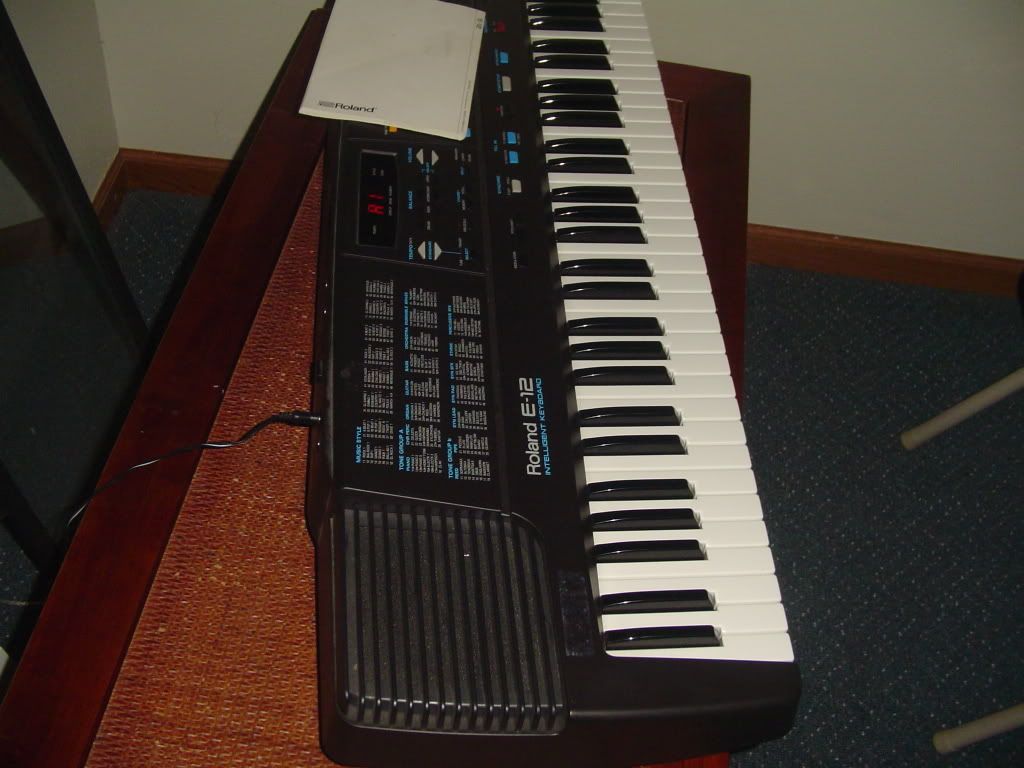 does anyone else have one of these.
It is kinda diffrent then most rolands.It has a GM sound set and 8 drumkits.midi out, built in speakers,chord memory,preset beats and styles,and splits.