Last night I had the extreme pleasure of attending the debut performance by Geoff Barrow and Ben Salisbury of their "soundtrack" to Mega City One.
It was a vintage synth drool-fest with no less than THREE Oberheim Two Voice synths,a Juno 60 ,Korg 700s and sequential Drumtraks.
Needless to say the sound was immense.
The gig was a free event in London's premier comic shop Orbital.
Here is a pic of the Oberheims: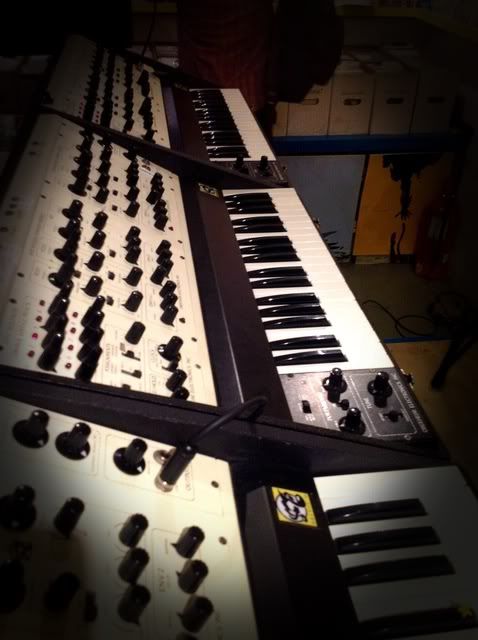 The album is available in various formats and you can hear it here:
http://drokk.bandcamp.com
They are definitely channeling John Carpenter and Alan Howarth!!!