Got this thing from analoglsd last Friday and finished it up last night. I replaced all the capacitors, soaked and rinsed all the boards, cleaned the case, cleaned and lubed all switches and sliders, rebuilt the power supply and replaced all the old key bushings. Here are photos from the day I got it to 6 days later completion.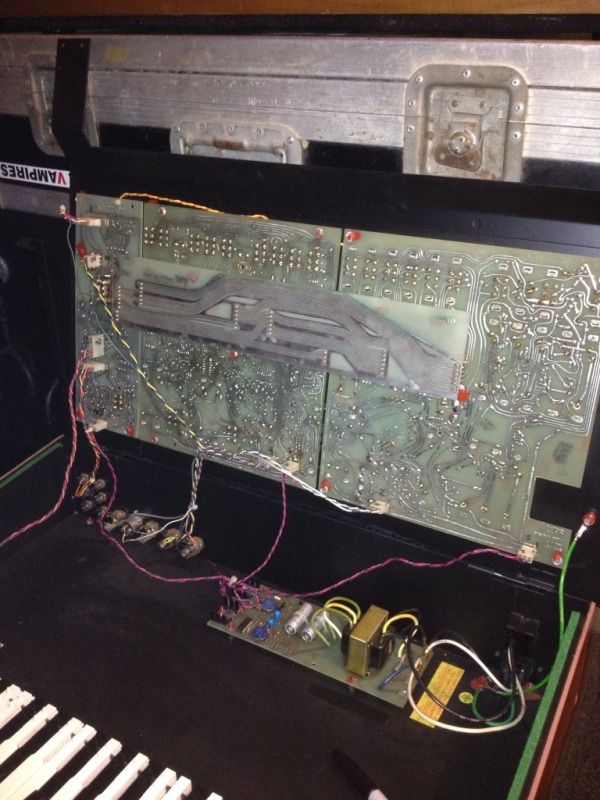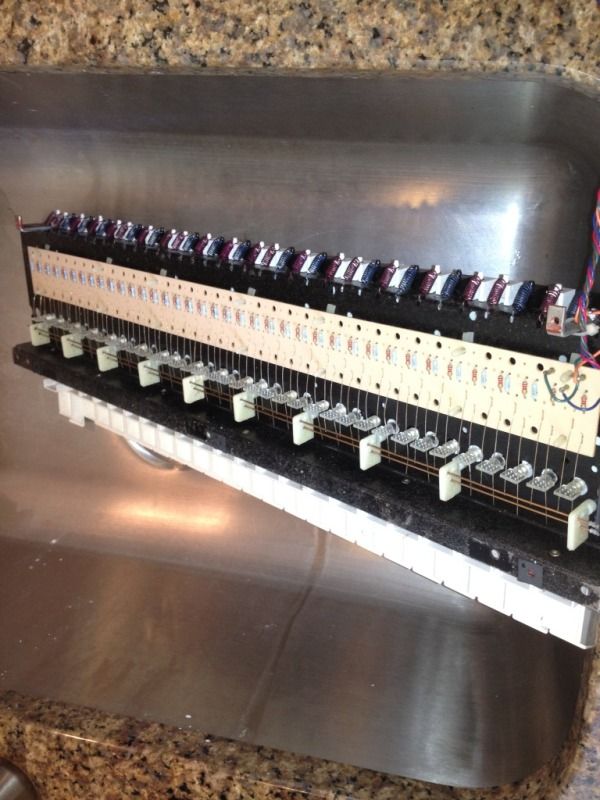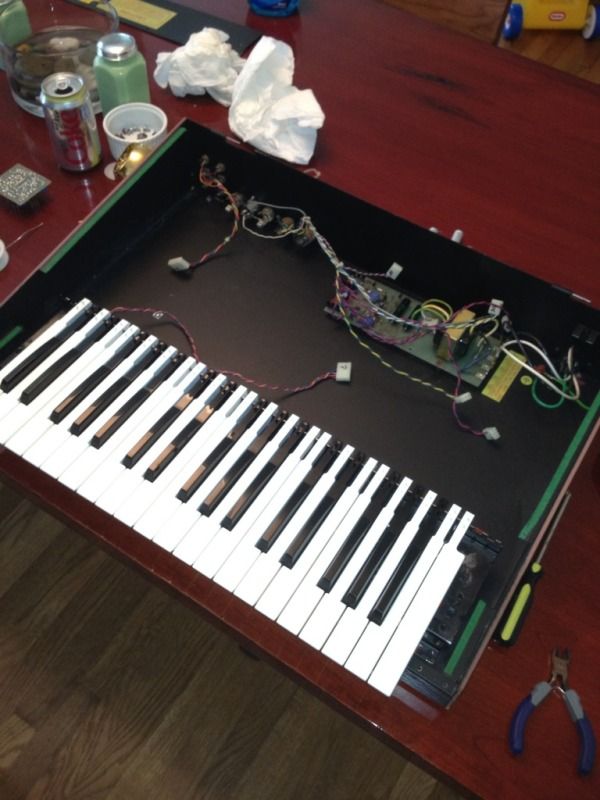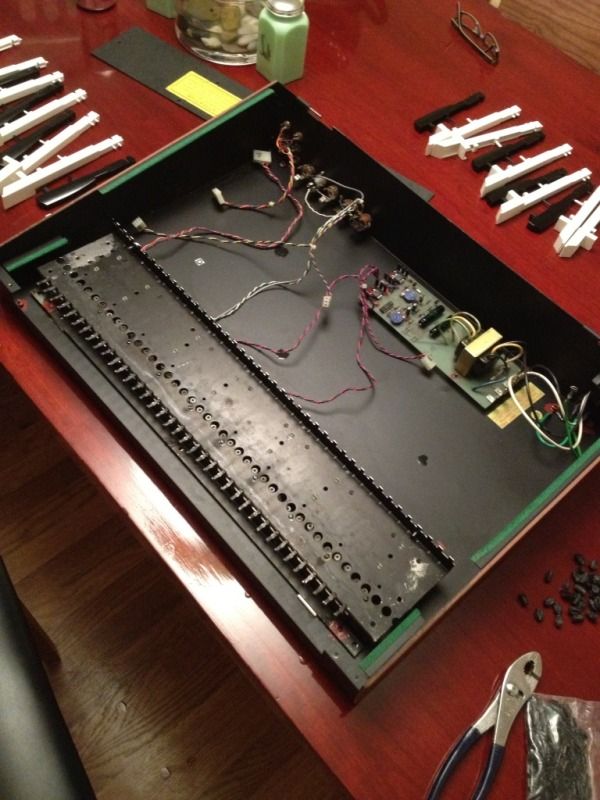 Here she is now!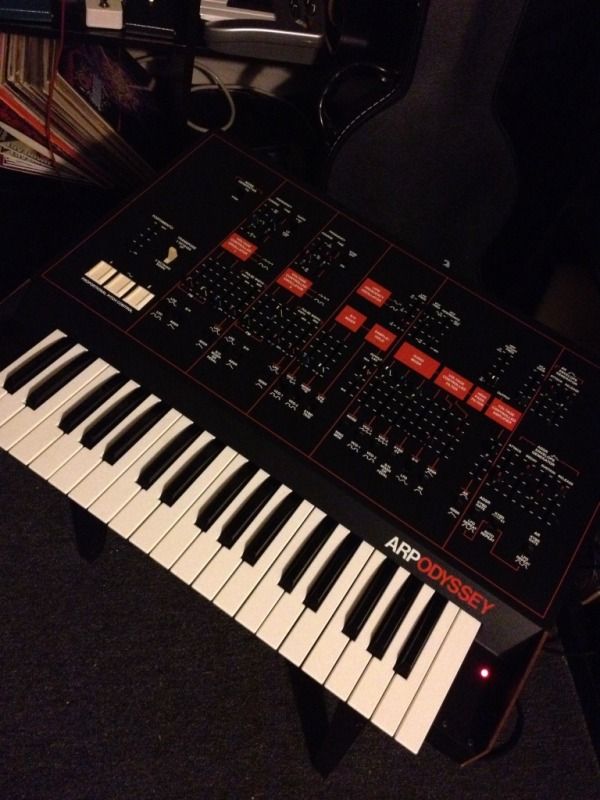 And here is a little video testing out how the sliders track. Love this filter and those oscillators really rip!
Seriously in love with the Odyssey and still getting used to the layout.