calaverasgrande wrote:

minime123 wrote:its just not exciting watching someone hunched over their laptop.

though, from a performers perspective, its a good way to get paid to catch up on email.

mini

It's also not exciting watching someone lurk behind a modular or a wall of keys.

I'm pretty agnostic when it comes to this stuff. I own a lot of non-midied analog gear. But I also just spent a month living out of my car and making music entirely in my laptop.

They are all just noise boxes that you poke with a stick. Whether it is a virtual or IRL stick doesnt really matter once it hits the speaker.

Also there are a lot of controllers that people can use to get the laptop off of the stage.

Or at least to change the interface from mouse and click to physical buttons, knobs, sliders and keys.

I prefer to work with hardware, but it is unwieldy, sometimes difficult to set up

, and frankly kind of a luxury item compared to the unlimited iterations of VA in my laptop.

Where it really shines is patch creation. I cursewording HATE trying to make a patch on a virtual synth. It takes forever!
Agreed. I've recently been performing for a monthly experimental synth collective here in Portland called Volt Divers, whose only rule is no computers allowed! Most of the guys and gals bring one case with a modular system or a few table-top synth modules. Since I only have [mostly] keyboard synths at the moment, this is what my setup was like for the last show -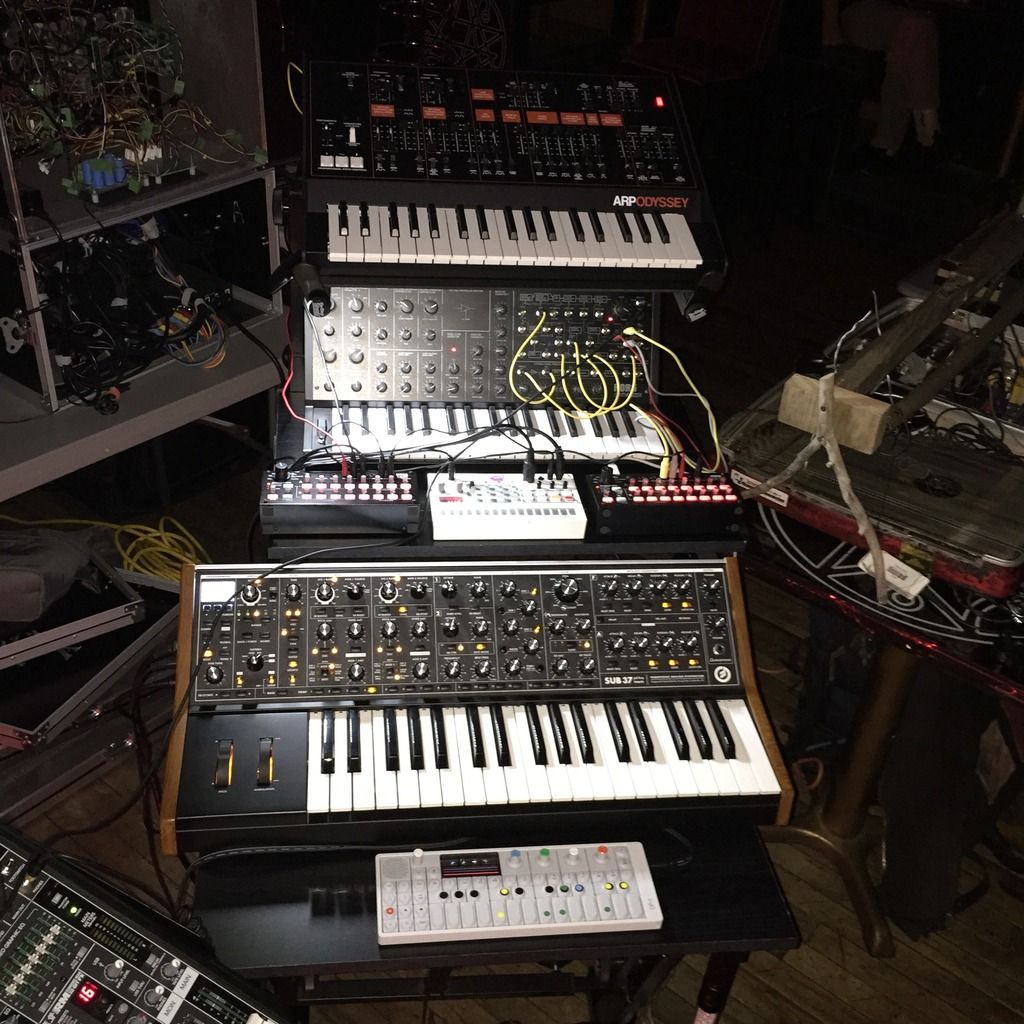 But almost not worth it for such a short set. Wishing I can get into the Modular thing, but every time I price out what I would want as a very barebones system, it still winds up at about $4000! So looking into getting a couple of tabletop modules (Blofeld? Volca Keys? and what else?)
That being said, it was still pretty cool to perform with this setup...