Newbie

Posts: 45
Joined: Mon Dec 29, 2014 1:36 am
the entire early 90s UK hardcore and jungle scene was just samples.... if you had a synthesizer it was either a luxury or you were hiring a professional studio! atari ST and akai s950 being 2 weapons I wouldn't wanna fight against in medieval battle! those 2 things is like a horse and a mace!
---
Junior Member

Posts: 101
Joined: Sat Oct 16, 2010 6:37 pm
Location: Wisconsin
Tempest | Deluge | BSII | FR Revolution | SP-16
MPC Live for sale, $850 + shipping
---
Expert Member

Posts: 1038
Joined: Thu Jul 07, 2011 5:29 pm
Gear: MG1, MP201, MF101, MF102, Taurus 3, SH09, KPR-77, Streichfett, Dark Energy, X0Xb0x, Dronelab, Synsonics Drums, Machinedrum, Modular.
Band: N.S.V.
Location: New York
Contact:
I was under the impression Aphex Twin used a drum machine not samples.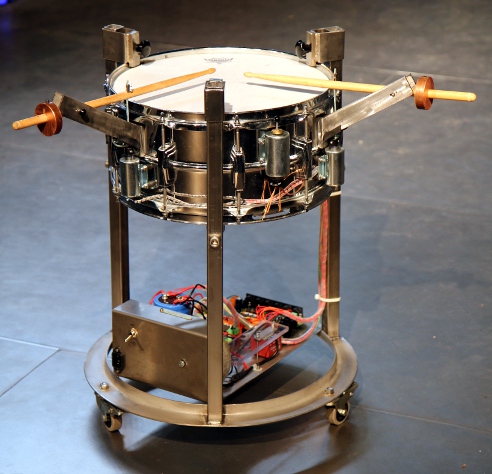 Whatsoever thy hand findeth to do, do it with all thy might; for there is no work, nor device, nor knowledge, nor wisdom, in the grave
---
Not only is there nothing wrong with it, it's awesome. "Real Musicians" would be silly to deny it.
---
Z wrote:Art of Noise, anyone? They're the ORIGINAL sampling group.
Of course, Peter Gabriel bought the first Fairlight CMI sold in the UK and used it a smidge on his 3rd solo album (Melt) and extensively on the 4th (Security). Cool video of him recording all sorts of noises to be turned into rhythms and backing tracks for Security over on youtube. Here is a slightly more complete version than the first I found.
Yes that's an old post I'm commenting on, but someone else already necroed this thing up so what the heck *grin*
---