Synth Explorer

Posts: 4230
Joined: Fri Apr 15, 2005 7:43 pm
Gear: Alesis Andromeda A6
Roland D-50
Creamware Minimax
Yamaha DX7s
Analogue Systems modular
Ensoniq SQ-80
Waldorf Blofeld
Location: Drammen, Norway
That, or programming a really advanced late 80s cash register
---
Synth Explorer

Posts: 1728
Joined: Mon Sep 27, 2004 8:57 pm
Location: USA
Contact:
Couldn't help myself.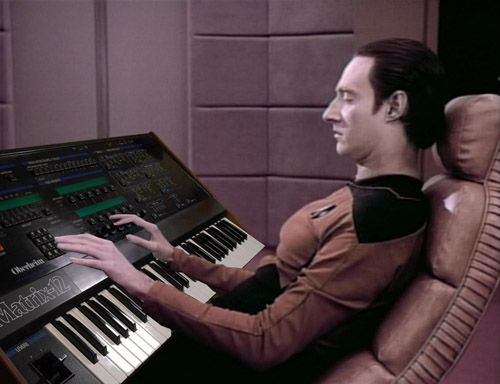 ---
Moderator

Posts: 9723
Joined: Tue Jun 06, 2006 5:41 pm
Gear: Eurorack, RYTM, Ultranova, many FX
Location: monster island*
Contact:
meatballfulton wrote:That inversion mixing trick is probably how the Voyager gets it's HPF. I used to use it with my dotcom modular's ladder filter.
This was how I discovered the Z2040 filter/VCA inverts any signal going through it, I had a complicated patch with parallel filtering going on and discovered that my Z2040 had suddenly become a HPF when mixed in with a bit of the dry signal.
---
Newbie

Posts: 14
Joined: Thu Feb 12, 2015 2:14 am
garranimal... thank you so much for that picture... it made my day
---