Junior Member

Posts: 149
Joined: Wed Nov 07, 2007 7:49 pm
Gear: OB-8, DSI Tempest, Virus TI2, Korg VolcaBass, Nord Lead 2X
Location: Los Angeles
Contact: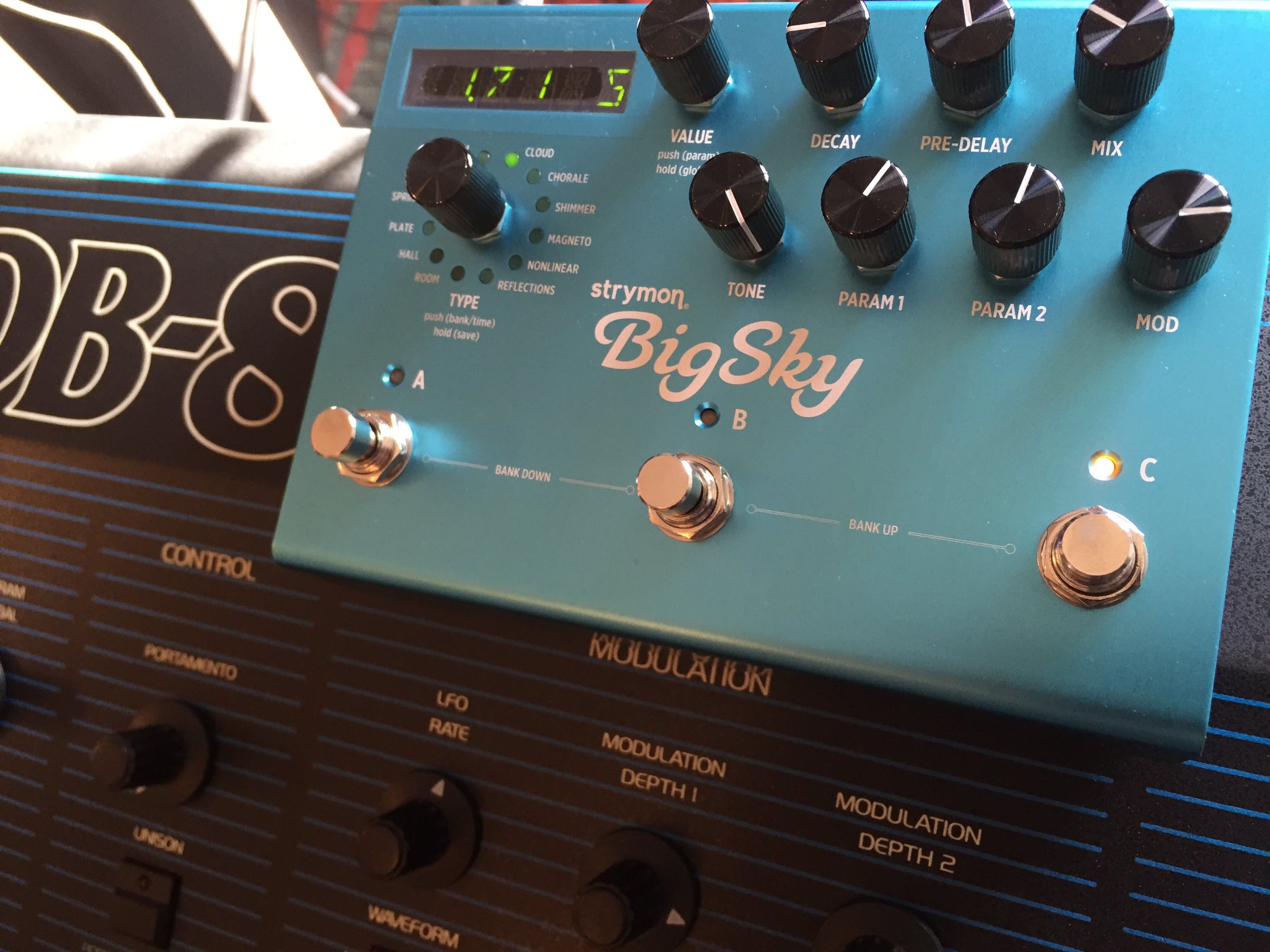 OB-8 through a Big Sky - Giggidy!!!
---
Newbie

Posts: 51
Joined: Mon Sep 02, 2013 12:16 am
Gear: Minimoog, Polymoog, Prophet 5, Composer, Multiman, Jx10 with Vecoven modifications, D50, Emax II HD, Dx7 MkI Supermax, MPC 5000
Band: People Under The Sun
Location: Hollywood, California
Contact:
Lucky. I've been dreaming about a Big Sky pretty much constantly these days
---
Junior Member

Posts: 227
Joined: Mon Sep 09, 2013 1:56 am
Gear: Blofeld, Juno-106, AN1X, MB-6582/SEQ V4, etc
Location: SG Synthesizers Group
Contact:
Certainly some clouds in there.
---