hmmm... if i had to name a favourite, it would be this: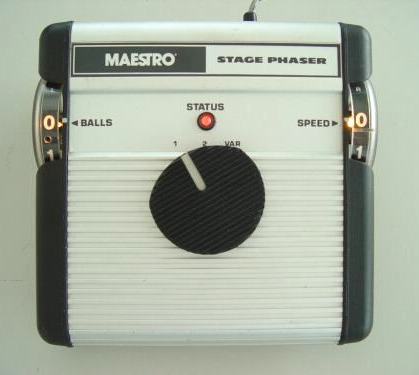 It has stereo outs and can go from subtle leslie type sounds to face melting whooooooosh. When it is on settings 1 and 2 it speeds up to the setting when activated and slows down when de-activated. The control wheels light up too when it is powered by the ac input. I have 3 small stones which I love ('78 US, 90's sovtek (my fave) and a new sovtek) but this machine destroys them all. This pedal features on the Smashing Pumpkins song 'Plume'.
I also cant live without my foxx tone machine. maggot brain fuzz!
Honourable mentions to my green russian muff, the Boss HM-2, Boss RE-20. And though they arent technically pedals, Boss RX-100 spring reverb, and Boss RDD-10 rack reverb.