I'm ready to buy my first mixer, and I have reduced the options to these two. I am aware that these are not the best, but I want something cheap that will best meet my needs. After I learn more I will probably swap for something better.
Tapco Mix120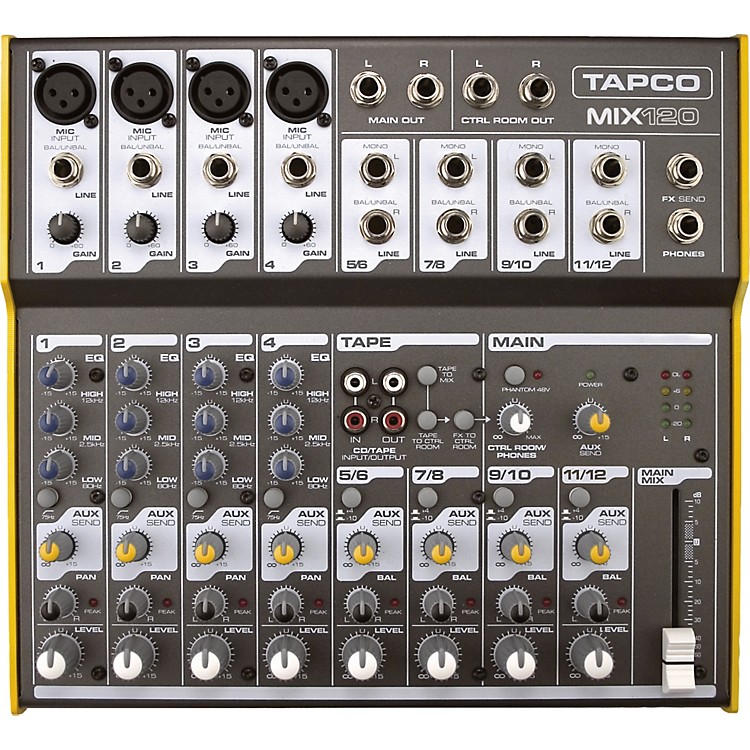 Yamaha MG8/2FX
Here is a list of what I want to connect, not necessarily all at the same time:
Sequential Prophet 2000 sampler
Yamaha REX50 multi effects
Microkorg
DX7
Yamaha RX5
I can get either for about $50. I will probably use effects on the RX5, and DX7 mostly. Please let me know which might be better for a first mixer, or which is just better overall. Thanks.