Quick update:
I sat down for final manufacturing and testing this weekend (glueing a piece of wire under the slide switch actuators to support them and prevent them from breaking, personalizing the cards into 8x512 or 16x256 and testing them before they go into individual anti-static bags), and without further ado, here are the money shots: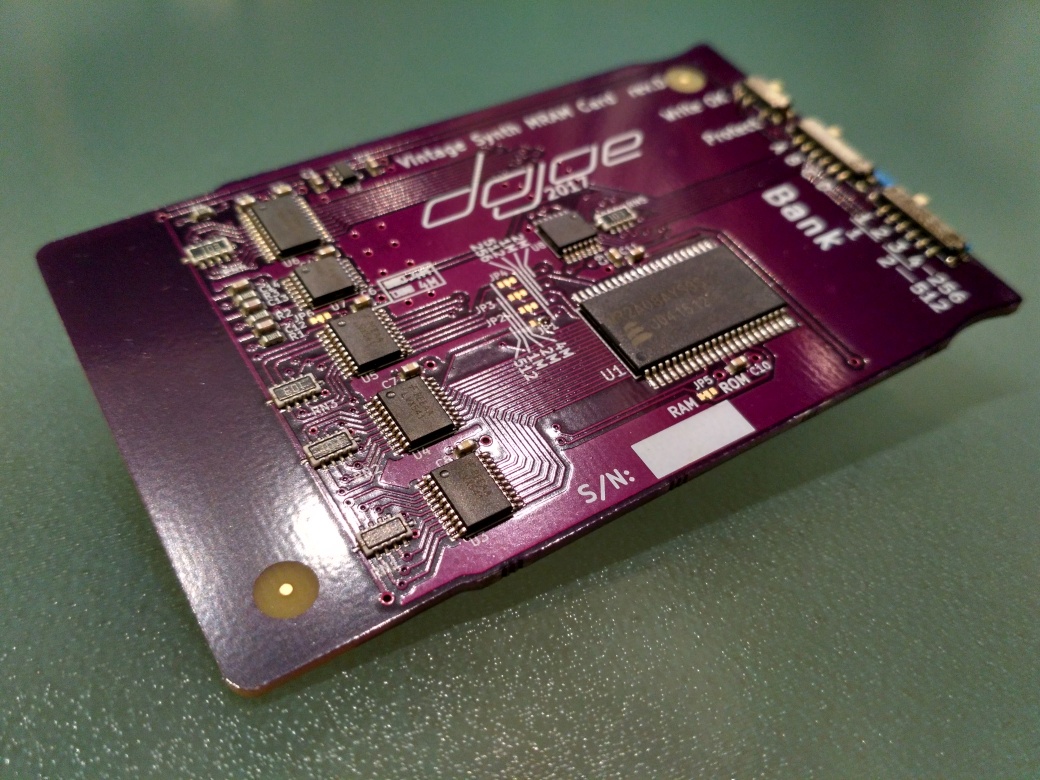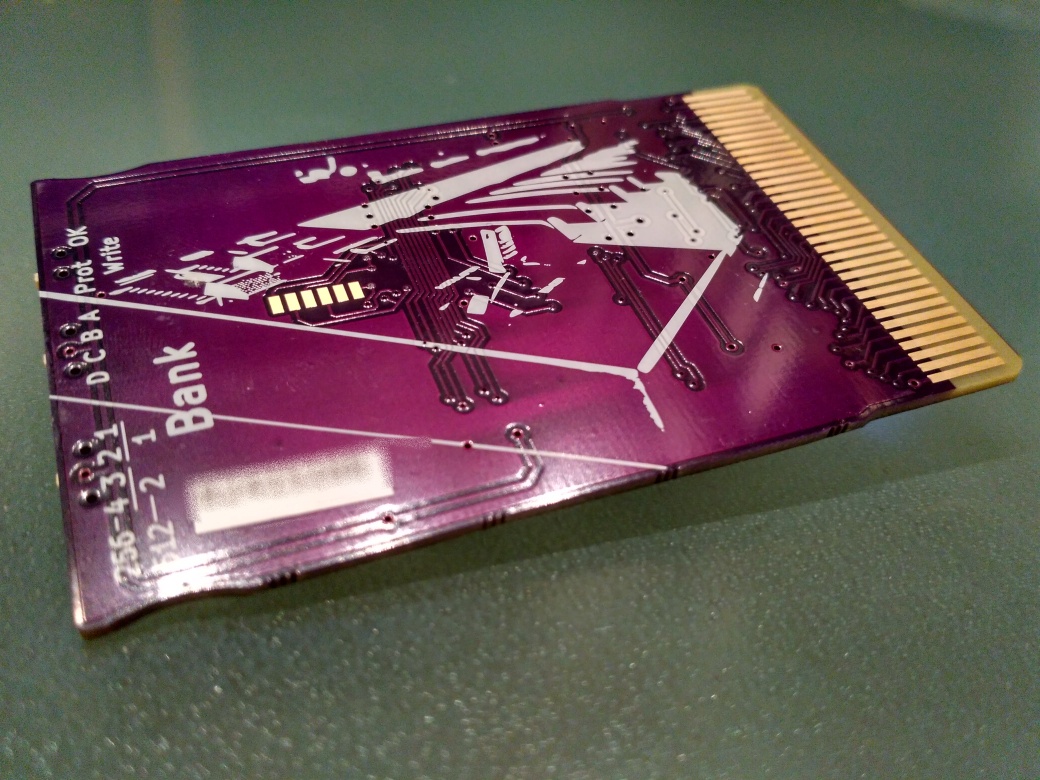 Now the bad(ish) news: The superglue I first used to glue said wire in place turned out to ruin the slide switches
Pure superglue apparently tends to cause some white deposit around the glued area, and if that deposit builds up inside the switch, the switch is rendered useless - you can still move it, but some positions stop working.
End result: I switched to a different glue that doesn't cause any problems, but I now have seven cards that need their switches replaced (and to add insult to injury, the broken switches are now superglued to the board
). It's possible, but it's pretty aggravating and I spent the day figuring out the problem and buying new glue instead of finishing up the cards.
So right now I have 13 working and tested cards and seven broken ones - nothing to start shipping on. I won't get to that for the next two weeks, but then I hope I can finish up the remaining cards and start taking orders.
For those interested, here's the wire that's been causing me all this trouble - It's supposed to support the slide switch actuators as they're easy to break off when pulling out the card. I couldn't find any fitting slide switches with less brittle actuators, so I have to glue that wire in place on each card. Takes half a minute per card unless you ruin the switches, then it takes an hour.