Playing this thing again I noticed an annoying little fault that I just can't seem to solve. It affects key 12 (B3) through to key 20 (G4). After I release one of these keys the note very slightly retriggers a second or so later (even if no actual 'instrument' is on). I'm pretty sure it's an issue with bass section. Initially I thought it might be issue with the gating circuit but no luck there - seems fine.
I'm thinking it might be a problem with one the 4000 series logic involved in the bass low-note priority circuit - I've already had to replace a few as you might imagine but they were just dead.
Looking at the schematics I did notice that between keys 11/12 there seems to 10MΩ resistor stuck in as pictured here: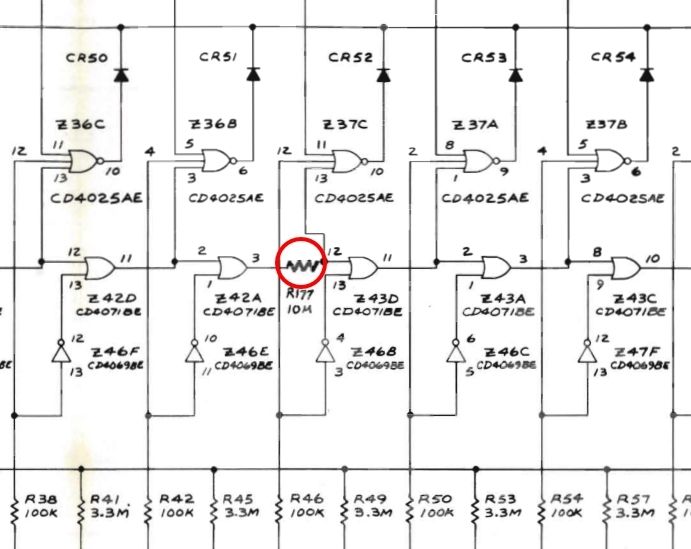 Seems a little coincidental - what's its purpose?