After a four year hiatus, I'm back with two albums. Chaos Legion I and Chaos Legion II. Heavy synth work, cutting edge beats and serious flows. It's Intelligent Hip Hop that's both a throw-back and futuristic.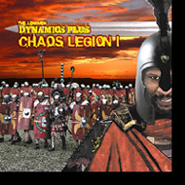 Chaos Legion I
The Lenzmen Dynamics Plus returns with Chaos Legion I.
The hip hop concept album follows his Army of Outcast Soldiers on a bloody campaign of Vengeance and Conquest. Warning: sick beats and high lyrical content.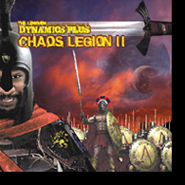 Chaos Legion II
The saga continues after the destruction of the Iron Fortress. The Fall of the Wizard's Tower. This is the combination of Science Fiction and Hip Hop. Dynamics Plus, the Futuristic Emcee that knows no lyrical boundaries.
Find the music for sale with samples here:
http://www.Lenzmen.com
Add us as friends
http://www.myspace.com/DynamicsPlus
http://www.myspace.com/Lenzmen
Thanks!