Someone around here likes doing remixes?
Posted: Sat May 09, 2015 8:08 pm
Hello Vintage Synth Explorers
Today, i released the last EP in a cycle of 3 EPs, dedicated to Dubtechno and Deep House. Each of those 3 EPs features 6 tracks, produced using hardware gear and outboard effects only. Now, as a special, there will be a remix-edition of those 3 EPs, bundled onto one compact release. For that, i already found musicians from the Dubtechno and Deep House genres, but i also would like to hear what musicians of other genres can deliver or add to my sound...
All 3 releases of my EP series have been released free under the terms of creative commons, the remix-edition will be released free, too. So, if you like the sound and the idea of creative commons, i would like to invite you to invite you to be part of the remix-edition. I am open to all styles of electronic music, so you may chose yourself what style you will prefer to remix the tracks.
The release is planned for about august/september this year...
Smooth - Master of the moon
(taken from the EP "Vintage 03")
Download Free EP
Smooth - Aura IV
(taken from the EP "Vintage 02")
Download Free EP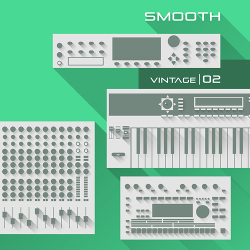 Smooth - Luna
(taken from the EP "Vintage 01")
Download Free EP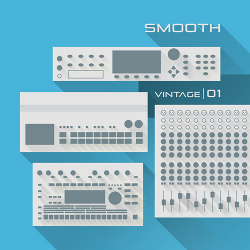 Ladies & Gentlemen, thanks for your time and interest!