I'm not sure that I want to trade at the moment. Leaning more towards no, but I'm going to put this out as a feeler just in case.
I have a Waldorf Blofeld...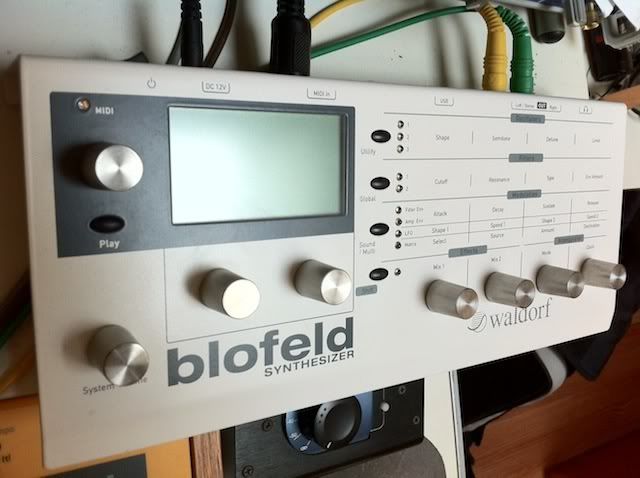 ... that I MIGHT be interested in trading for a virtual analog synthesizer in the same-ish price range (open to lower or higher, give or take some cash as needed).
My space is very constrained, so it would have to be a small rack or tabletop VA. Examples: Novation Nova, Nord Rack, or something along that line.
As I said, I'm not extremely motivated to trade, but if the right offer comes along... who knows.
PS: I'm located in NYC.