Supposedly, the band name came from Frank's use of the Oberheim "System": OB-Xa, DMX/DX and DSX. Not sure what Oberheim gear he acutally used on their early albums, but MiniMoog was definately used.
Here's a scan from Feb. 88
Keyboard
: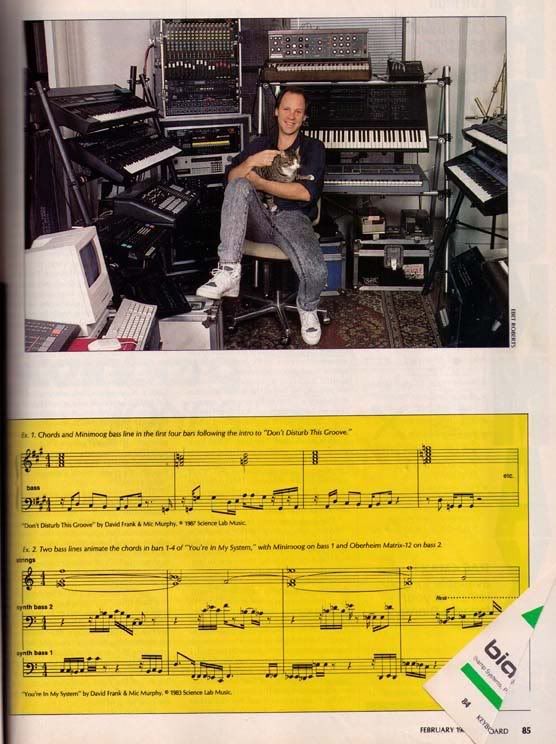 If/when I have time, I can dig up the magazine and see if there is more info on the equipment used.