Quick update -- oof, has it really been two months already?! Here's what I've been up to lately: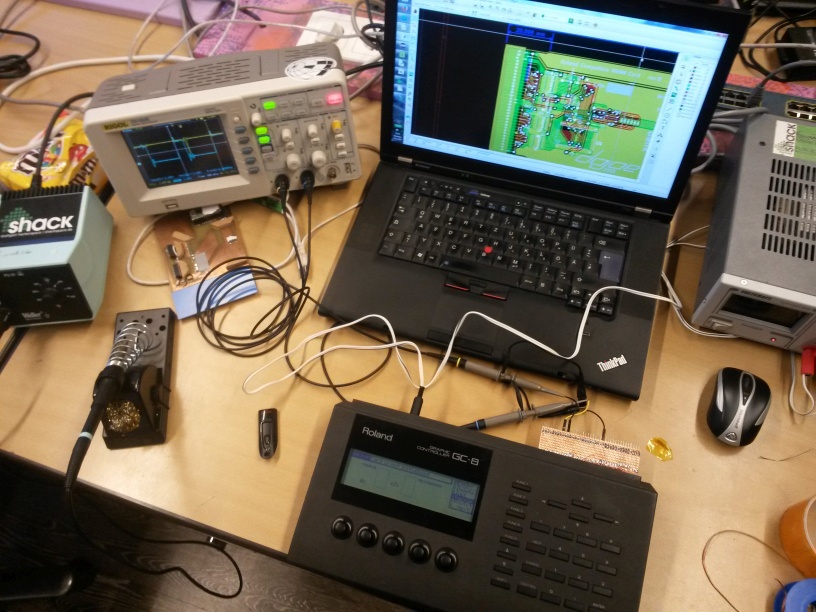 That's Zaichornok's GC-8 sitting on my workbench -- he was having issues with the card that and friend and I could attribute to what appears like signal reflections at the card interface, causing intermittent fake write pulses that would slowly corrupt his card -- if you squint, you can almost make out the small yellow spike on the scope. Nothing a small capacitor at the right place can't fix =) This is a weird interaction between my card and the GC-8 specifically, and apparently none of the previous beta testers had any problems so far so they should be fine as long as they don't start using a GC-8
The remaining rev.B cards will be shipped with filtering capacitors botched onto the control signals, and I will eventually layout a rev.C (but I'll wait for feedback about the remaining rev.B cards first) and go though another prototype run of these before I think about mass production.
I have also gotten word from my parts supplier -- they will take back the bent ICs and I will be refunded, so I can order new ones. So I should be able to complete the remaining rev.B cards soon and send them out to beta testers.