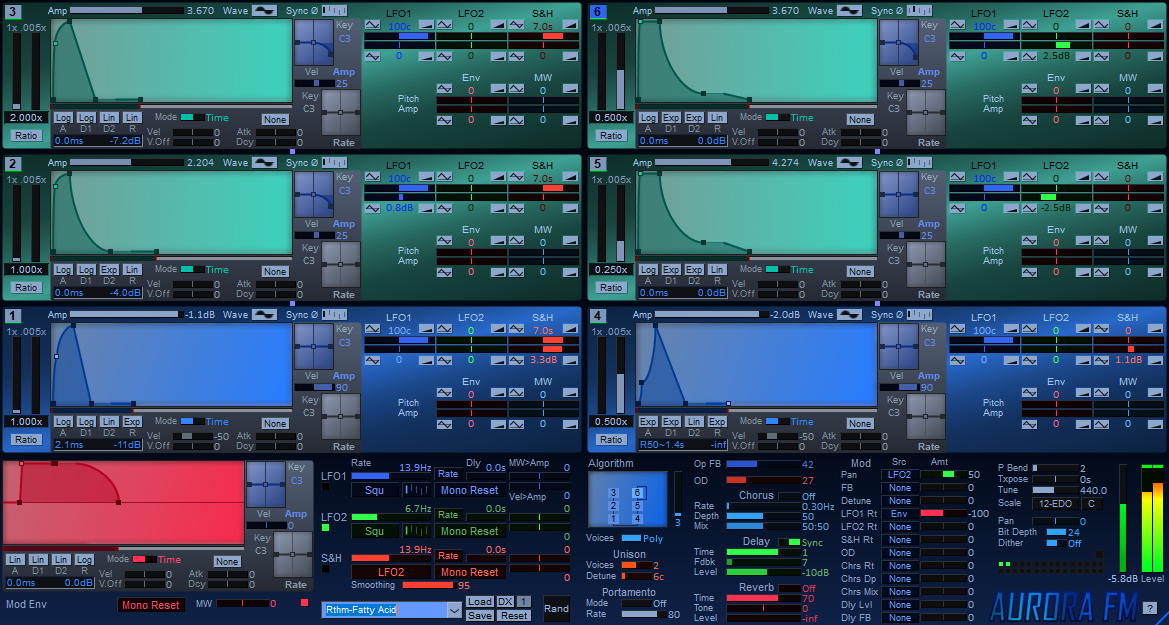 Hey all. I'm an indie developer and I present to you Aurora FM, my new FM synthesis VSTi for Win32/64, available here:
http://www.audionebula.ca
All the details are on my website. If an FM synthesizer is something lacking from your toolkit or you just like checking out new instruments, I think you might find it has a lot to offer for the modest price.
This is my first time releasing a synth (I've done several MIDI editor/hardware controllers in the past) and I don't really know what else to say... so, uh, there you go I guess.
Please, no comments making feature requests. I guarantee my wishlist is bigger than yours.
Ry-Fi
Audio Nebula - Aurora FM