xibalba wrote:Does anyone know where i can get the accessories for these stands i cant seem to find any. I am looking for more of the holders to add more keyboards to the stand.
I bought 2 of the On Stage 3 tier stands. They're pretty good. One of the On Stage stands I bought to chop up the parts to use on a USS Apache. At $100 a stand, the On Stage is a great deal even to buy just for parts. I contacted On Stage about buying an additonal tier to reinforce an existing stand and they wanted around $40 for the parts for a single tier. It's cheaper to buy a new 3 tier and part it out.
Be sure to check out the used market too. I found other tubular stands on Craigslist and evilBay. My 1st stand (which I still have) was made by KMD, which used the same size tubing.
USS Apache with "chopped" On Stage tiers:
On Stage with "chopped" tiers: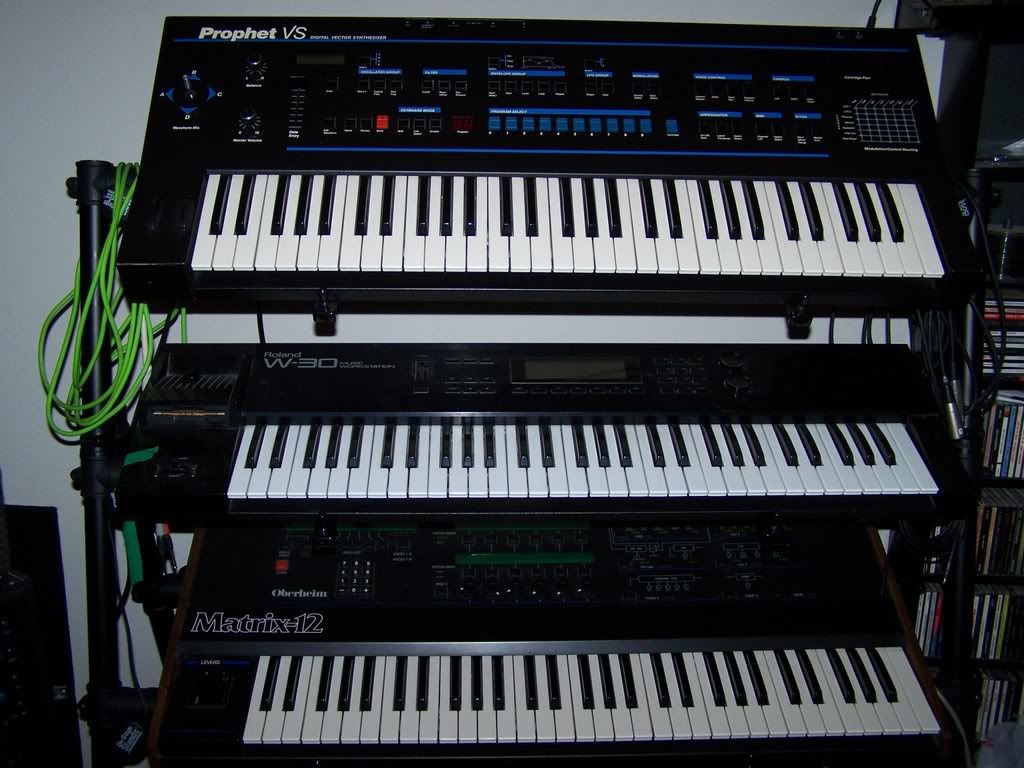 Pro Stack 3 Tier Stand: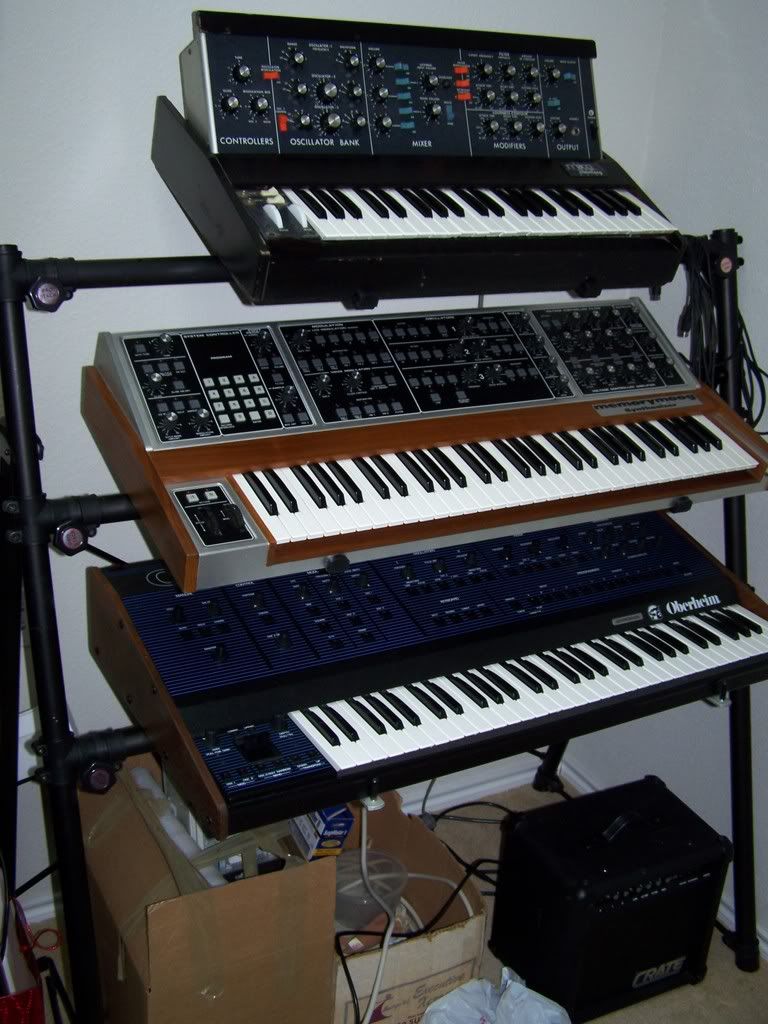 Z