Guys, allow me to share our hardwork for the past 2 months.
ALL for Live! (A4L) is the 1st Official Ableton Indonesia Album Compilation
Supported directly by Ableton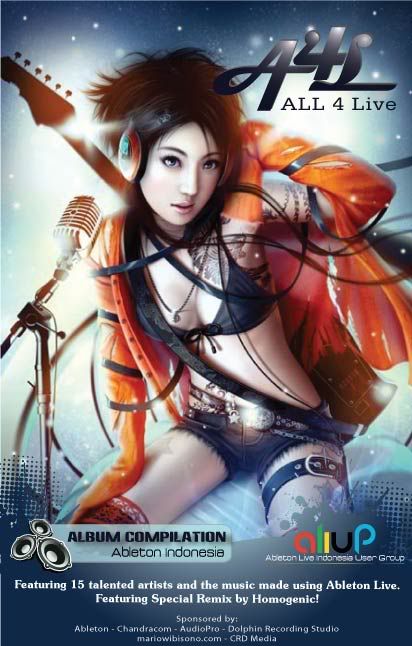 The album consist of 15 tracks from the Nation's Hot Talents
Featuring special Remix by Homogenic!
Enjoy the Labour of Love for Free. Live for ALL and ALL for Live!
On SOuNDCLOUD:
http://soundcloud.com/allforlive
as a bulk album download:
http://www.mediafire.com/?7evmei76a2x6cj2
Cheers!